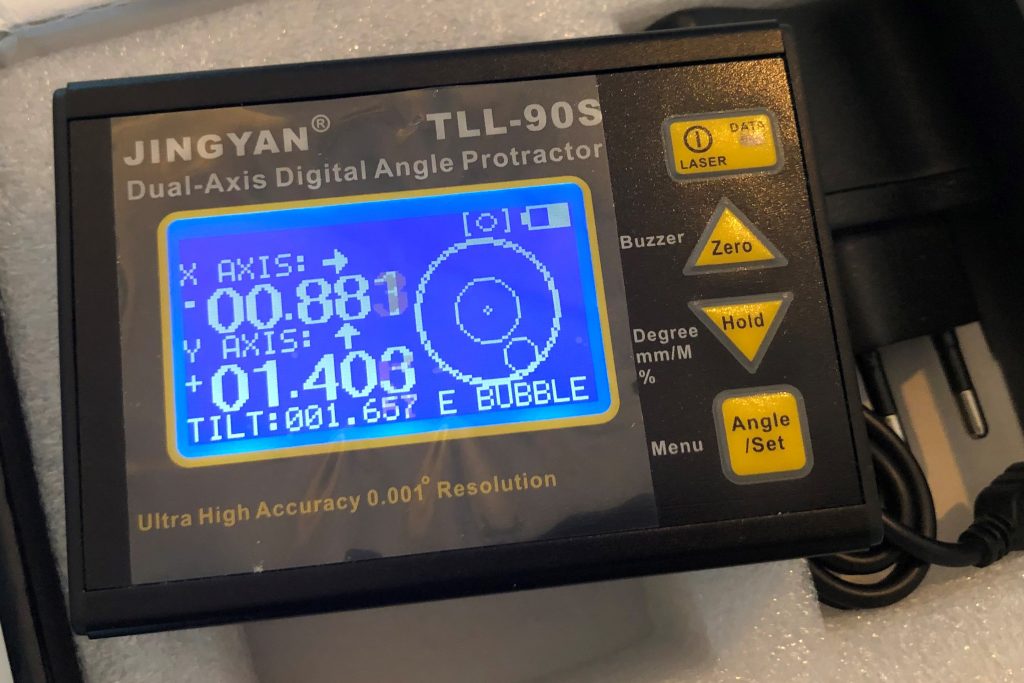 So I basically bought the most expensive digital level available in the market the OEM JIingyan TLL-90S and it is really a disappointment. The battery charging mechanism is odd, or maybe the battery of mine is dying? There is no battery charging indicator without powering on the system and even with that the battery drains within a day of usage.
Accuracy is also extremely poor, although you get exact numeric readings, there is no point if they are not accurate right? I honestly hope that I just got a bad copy, but this seller only seems to have 1 remaining and exchange is not possible.
If you really had to buy one of these, I highly suggest the cheaper variant which make more sense at the price point given how finicky this work.